August 12, 2010
Camera to telescope interface basics
Was having a little trouble describing this with text only emails so here is a page with lots of pictures.
Most telescope eyepieces have a 1.25 inch diameter section that fits in a common focuser.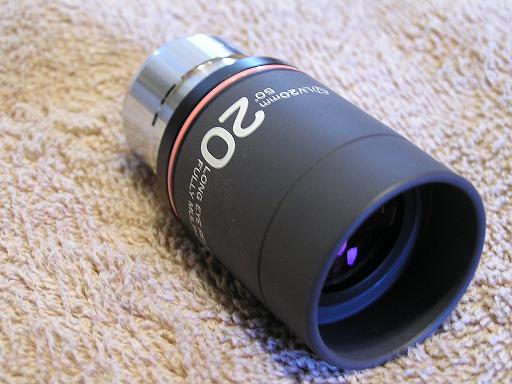 Larger telescopes have a 2 inch focuser allowing for the use of larger wide field of view optics.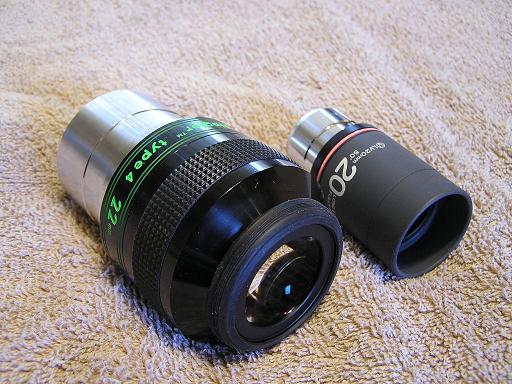 So how do I take a picture of that stuff seen in the eyepiece?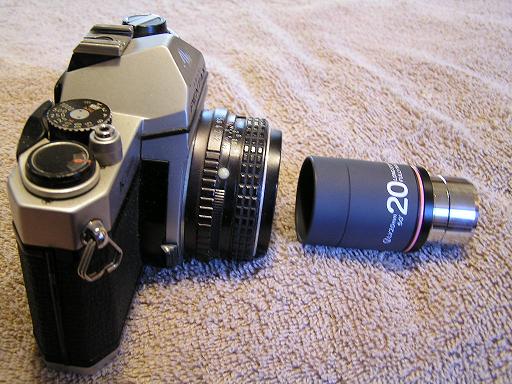 Not like that. Without getting all technical just know that the image ain't too hot after it goes thru the eyepiece optics and then the camera lens too.
On the telescope side the eyepiece is replaced by an adapter like these.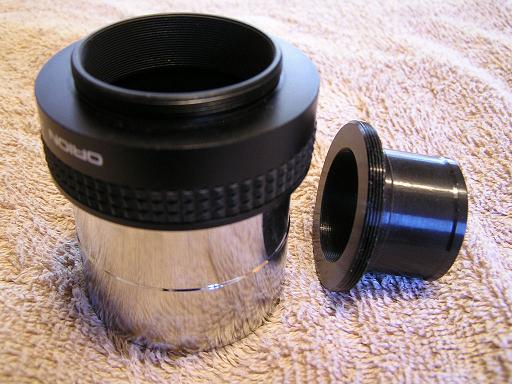 They have a 42mm male thread with 0.75mm pitch. This is a widely used standard interface called a "T ring".
On the camera side a different adapter is requred to replace the camera lens. It has 42mm female threads.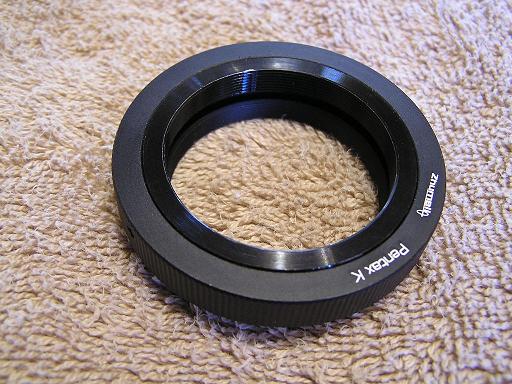 Remove the camera lens.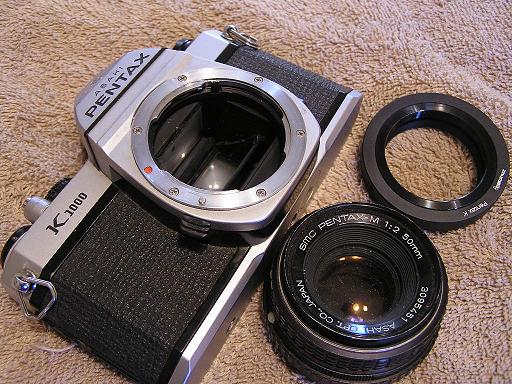 Attach the camera T ring adapter to the camera body.
Screw the eyepiece adapter on to the camera adapter.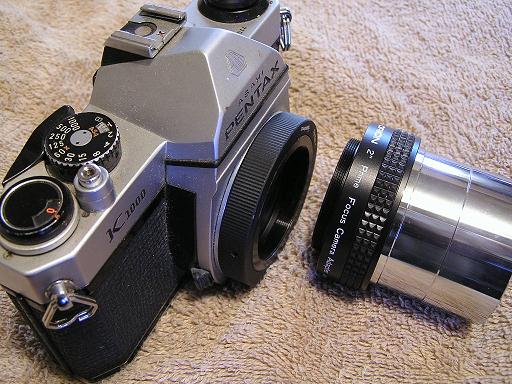 Now you can attach the camera directly to the focuser. The field of view with this basic "prime focus" method is equal to the arctangent of the film (or CCD) width divided by the focal length of the telescope.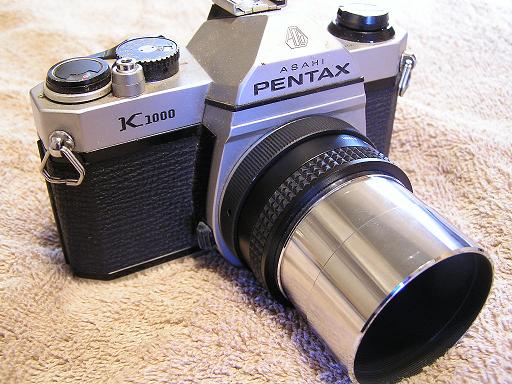 Here is a filter wheel which like many things has a T ring interface.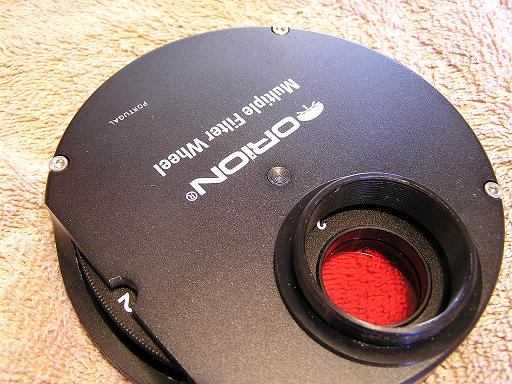 Inserting it in front of the camera is as easy as one...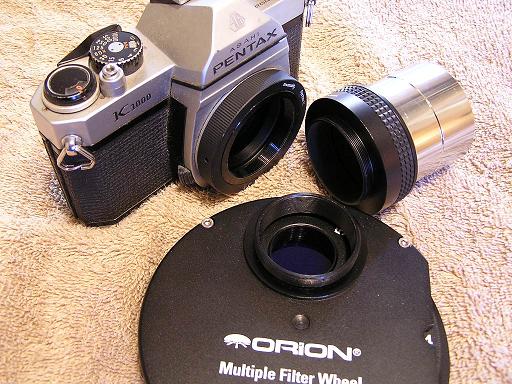 two...
three...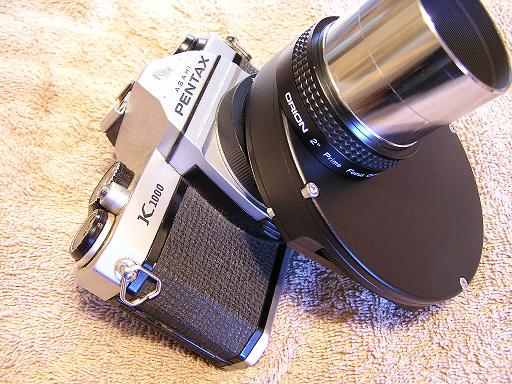 Posted by: ElChupacabra at 01:01 AM | No Comments | Add Comment
Post contains 242 words, total size 3 kb.
Comments are disabled. Post is locked.
7kb generated in CPU 0.01, elapsed 0.0229 seconds.
22 queries taking 0.016 seconds, 27 records returned.
Powered by Minx 1.1.6c-pink.